ActiveE
5,000 Mile Service, HQ and Thomas Dolby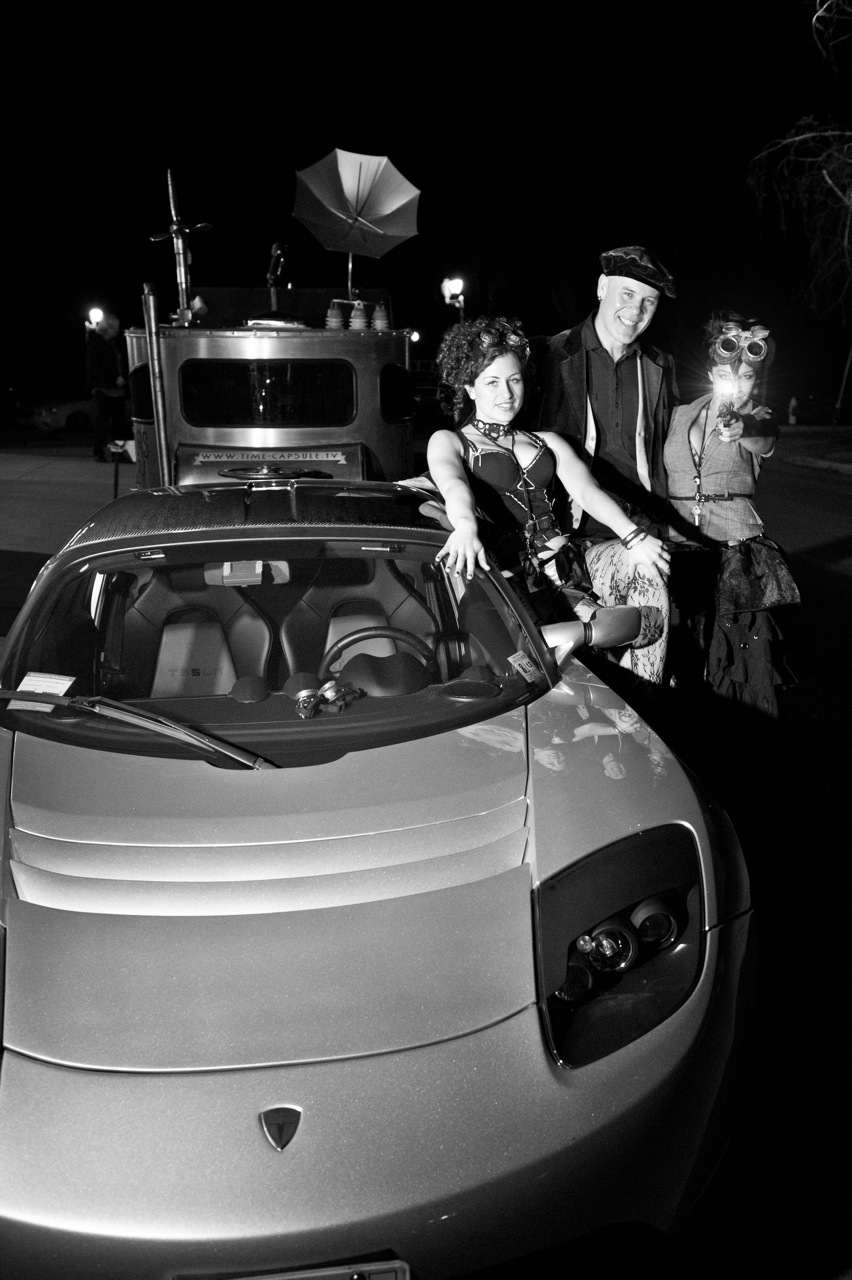 Wednesday 28th March 2012
Another busy day in the life of Electra Girl. Today was the 5,000 mile service for the ActiveE, that's 5,000 miles in 2 months, 1 week and 2 days. I do have to say this trip to the BMW dealer was a lot more pleasant than the previous time. I arrived at 9:45am and was surprised when I left at 11:10am, I had thought I'd be there a lot longer. After only an hour or so, when I saw the chap in charge of the ActiveE servicing coming towards me, I held my breath expecting the worse, expecting to be told they need to keep it and "Here, have a noisy, shaky, expensive, smelly petrol car!" (Of course those wouldn't have been his words!!!) But no, he said everything was okay, the diagnostics had reported no issues, the car was fine and they were just going to wash it. I quickly stopped them, "No need, I just washed it on Monday". He quickly ran off to tell them not to wash it but it was too late they already had, making that car wash number 17. Unfortunately they insist on putting black slimy stuff on the tyres which then just flicks up the side of the car when you drive so I have to wash it when I get home. Ugh!
I really enjoyed driving home in the ActiveE.
After lunch, we had a lovely video chat with BMW HQ about our time with the ActiveE so far. It was quite a novel experience and we look forward to chatting with them again.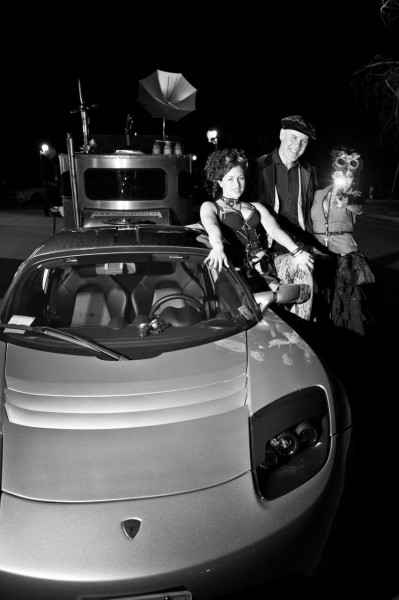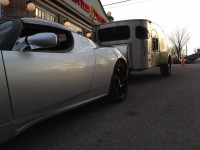 That night, Michael went to see Thomas Dolby in concert in Pennsylvania – you might remember him for his trans-atlantic hits "She Blinded Me With Science" and "Hyperactive". Thomas Dolby is currently on tour taking the 'Time Capsule' with him for people to record their messages for future kind. The idea is that visitors can sit in the 'Time Capsule' – a converted CampIn sleeper that's filled with Victorian technology – Steampunk style – and record a 30 second video message.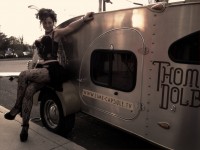 The video recordings that people are making will be put into a real time capsule and sealed for a thousand years. Michael took along the Tesla for some photos of the Tesla pulling the Time Capsule. It certainly made for some great pictures.
After the concert Thomas asked Michael if he could go for a ride in the Tesla. Michael was more than happy to oblige so off they went for a quick spin!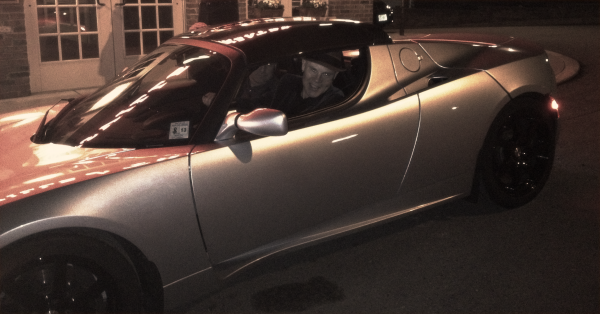 You can read Michael's article where he interviewed Thomas about his 90's electric car at Green Car Reports or see Michael appearing in the video from the Local Patch Newspaper