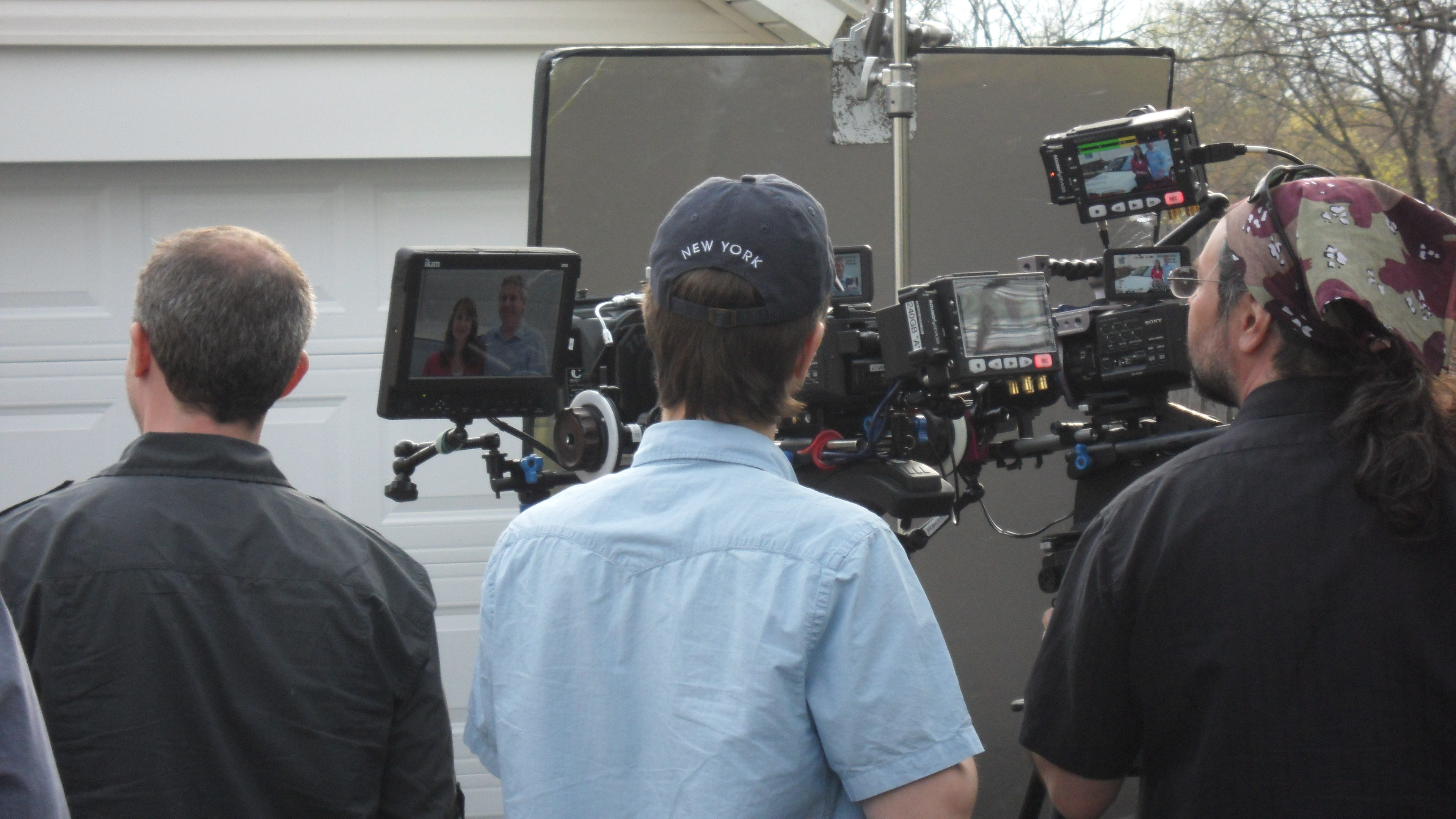 Thursday 19th April 2012
We've reached 6,666.6 miles in less than 3 months. I'm up to 24 car washes now and it's not just dirt that I'm seeing on the car but a yellowish tinge from the pollen. The fun life of owning a white car!
---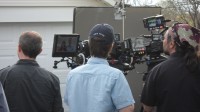 Saturday 14th April 2012
BMW popped round today to interview us about our life as a BMW Electronaut – that's BMW's term for the ActiveE owners. I hear they'll be bringing a camera too. At 5pm there was a knock on the door, it's Mark and Jason from BMW… with a few other people. But wait, why is there a huge van pulling into the drive too? Even more people spill out of the van and with them a rather large amount of camera equipment –  a camera crew? So not the little camera I was expecting then. Uh-oh, this all looks a lot more serious than I had anticipated. Everyone introduced themselves and got to work on setting up their equipment.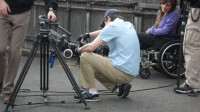 If you have never met a camera crew before (as I haven't), and one turns up on your doorstep, this crew are definitely the ones you want to meet. They were such a wonderful and amazing group of people.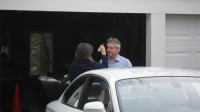 We stood around chatting for a while and then it was time… The make up was done, Michael had the correct shirt on… no stripes allowed. The following two hours were all a little surreal and the hours after they had left were filled with questions; "Did I answer the questions correctly? Should I have said more? Why didn't I say that? Did I really say that?" I had a couple (or three) of sleepless nights worrying about it. Oh my gosh maybe I should be worrying more? What happened to my quiet, anonymous life? Oh and I'm still cross that Michael took my Eco question! The one question that was right in my comfort zone, the one that started "Tell us about your lifestyle, do you do anything else that's environmentally friendly?" Michael answered with a few quips about organic food, which is very high up on my list and something that we definitely do, but I had this whole catalog of things that we do… from buying potatoes to hair shampoo, from cleaning products to recycling and from cat food to composting perfectly arranged in my head, ready to list out but no, on to the next question we went – ugh!
---
Sunday 15th April 2012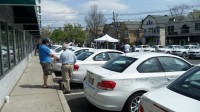 We went to an EV event hosted by Tom Moloughney at his restaurant – Nauna's Bella Casa and sponsored by the NJ EAA of which Michael is President and I am Vice President. It turned out to be a huge event with 22 BMW ActiveE's, 2 Tesla Roadsters, Nissan Leaf's, 2 Mitsubishi i-MIEV's, 3 Volts, a Zenn Neigbourhood Electric vehicle, a converted Ford Ranger, a Plug in Prius and last but not least an electric motorbike. It was great to see so many electric cars all in one place and meet some of the owners. I brought a white BMW ActiveE… Oh, ha, ha, so did all the other 21 ActiveE owners! I guess no one got my message that I was bringing the white one! As the cars glinted in the sun, it was a wonderful sight to be seen.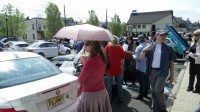 Michael interviewed some people who attended the event from the seasoned EV owners to the new EV owners to the non EV owners.  The podcast for TransportEvolved.com can be seen here:
Transport Evolved 98 – The Big NJ Switch On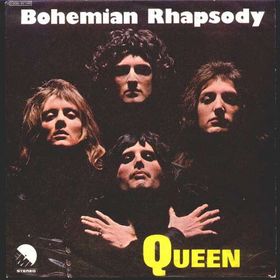 Sideboard… As a young child in the 70's listening to Queen's Freddie Mercury singing Bohemian Rhapsody I was certain he was singing "The devil has a sideboard for me", turns out he was actually singing, "Beelzebub has a devil put aside for me"! I was close… I suppose! The problem is that when I listen to it now I still hear my version, I just can't get it out of my head… that's a Kylie Minogue song… where will this end?
Did you get the connection with the title yet? 🙂