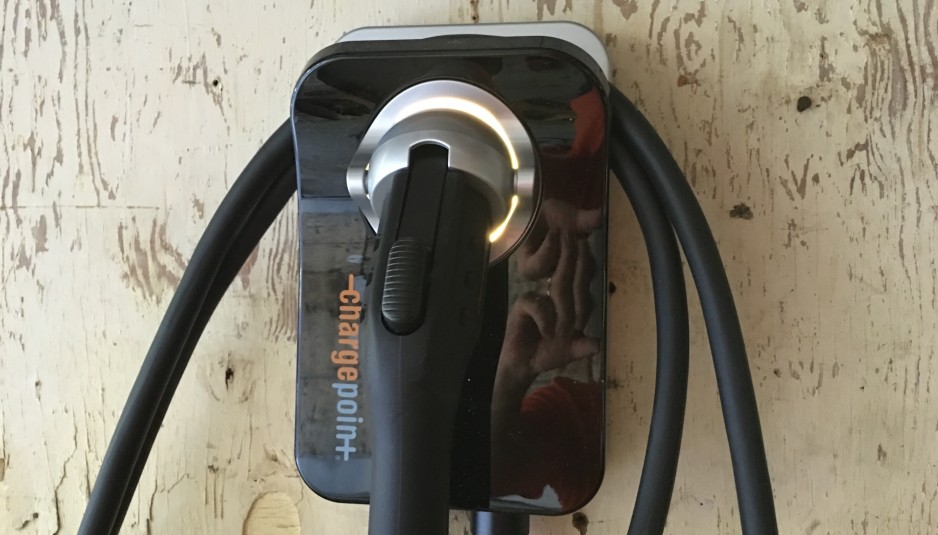 Saturday 17th October 2015
We've had a few wall charging units in our house, from the Tesla Roadster with its proprietary made-in-a-shed connector, the MINI E with its 50A Clipper Creek box (that's 12kW!) to slick Aerovironment and GE WattStation units from Amazon.
Well, after three years of continuous use the GE just stopped working the other day and started flashing red lights at us. It was as if the unit was trying to tell us something. Now if only The Doctor were here I am sure he could figure it out!
Personally, I think the spiders got in and webbed the insides!! Just the thought of that makes my skin crawl!
After a call to GE they said "No problem we will send you out a replacement and no need to return the faulty one, just dispose of it." Oh, okay then, thanks for sending out a new one, most kind of them.
In the meantime ChargePoint have sent us one of their new home units to test out. That means we now have seven charging units – well you can never have too many charging units, can you? It's always good to have the odd spare one or two or three. Or, I guess it's time to buy more Electric Cars.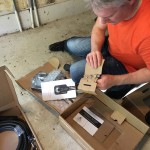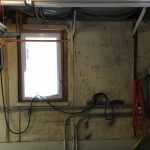 Which leads me to being stuck in the garage – my least favourite place to be – and on a Saturday afternoon! Ugh.
I am here watching, and helping of course, my sidekick install the two new charging units.
Was that a spider that just ran across the floor? It was huge with huge legs – Yuk, yuk and more yuk. I am so creeped out! Spiders and I have somewhat of an understanding – I don't like them and they need to keep away from me, unfortunately they do not always remember that.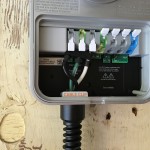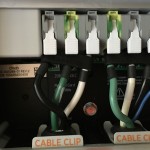 Maybe I'l do a quick sweep of the garage and remove all those webs and things and all the leaves that seem to make their way in. Oh yukity yuk, there are spiders running everywhere now, well they are going to be leaving the garage and going to have to find a home somewhere else, maybe in the leaves that are leaving too! Oh you know what, I'll just vacuum the garage as well – well why not?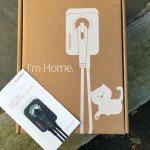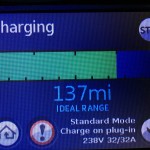 Anyway back to the installing. The ChargePoint unit comes very nicely packaged, I do like the cat on the box, rather a nice little touch there, obviously done just for me. It all looks quite small, nice and compact so it won't take up too much space on the wall. It all looks quite straightforward but the electrical side will definitely be left to those that know what they are doing – off you go sidekick! While he is pulling wires and cutting and connecting I've got my eyes peeled for anymore lurking spiders. The installation goes quite quickly and well. In no time the unit is on the wall and all connected. Next is to test that it actually works. And …. Yes it does! It says it is a 32A 7.7kW unit and it actually is.
One's sidekick is rather proud of himself, I'm just glad he knows what he is doing as I have no idea. But I am good at holding things in place while they are screwed down and handing the necessary parts when needed, and very good at tidying up afterwards.
Installing the unit was, probably the simplest I've ever done. In total, it took me about 30 mins to install the outlet but the unit itself went up on the wall with three bolts in ten minutes. ChargePoint includes drill bits, bolts and even a bolt driver to fit a typical drill in the box. One big difference with this unit is that the cord is sold separately – you buy the unit, 16A or 32A then choose the cable 12′, 18′ or 25′ to meet your needs. To attach the cable to the unit you just slide it in the bottom and clip in place – it's a pleasure to install!

The unit requires a wifi connection and is located using bluetooth from the existing ChargePoint smartphone app – it was detected in seconds and, but for a quirk on my age-old ChargePoint account, can be up and running on your account in moments. It really is a very well thought out process, I was honestly taken aback at just how carefully everything had been prepared and executed. Even when troubleshooting my wonky old account, reseting the unit to re-activate it, was done by holding my iPhone next to the unit where the rear-facing flash was switched on and off repeatedly, to tap out the code to a light sensor on the unit – seriously, who thinks of that stuff? That's really lateral stuff.

Out unit came with the 25′ cord which is, long. It's also made from a nice flexible rubber so, we'll see how that holds up as the winter approaches.

In summary, my initial impressions were beyond expectations.

— MPT
I think the ChargePoint unit is fairly easy to use, although I do find it a little awkward putting the plug back into the unit when I have finished charging the car. When you plug it into the car it does click in nicely and starts charging straight away. I'll have to wait and see how it holds up on a daily basis.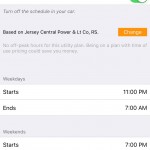 Internet to gather information about where it's installed and what power company it's connected to. Using that information, it makes suggestions about when to enable charging to maximize off-peak use. It also includes an alarm feature that alerts you at a selected time of the day if your car isn't plugged in.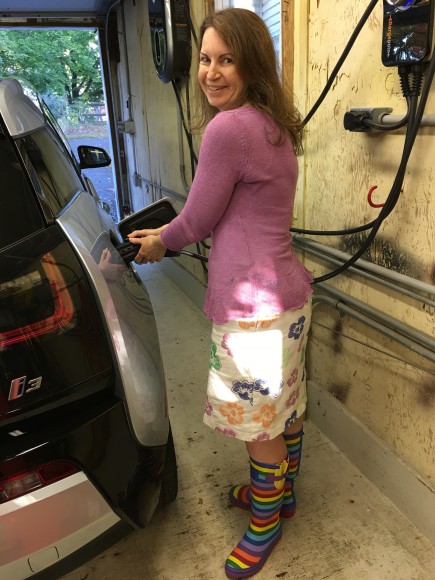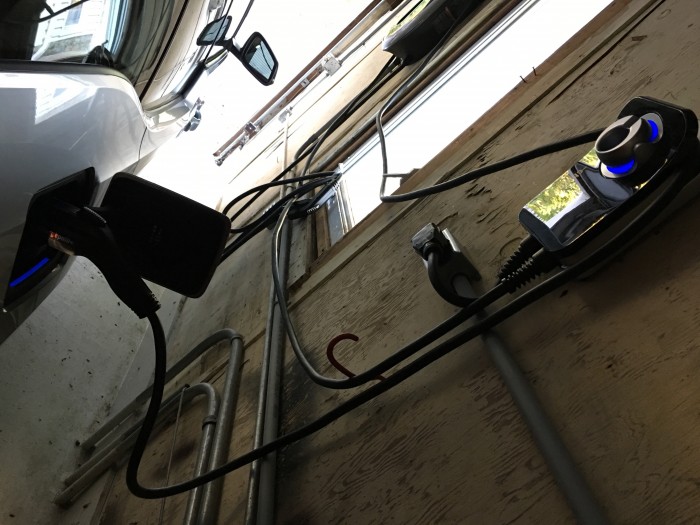 The ChargePoint unit is being used for the BMW i3 so we'll monitor its performance and report back.
Next up installing the GE unit but that will have to wait until another day as it's getting late and creatures are stirring!