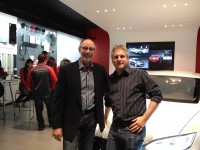 22nd June 2012 – Tesla Model S
The general public will start to get their Tesla Model S Signature cars today. Two cars have already been handed over to their owners. One of those being Elon Musk… of course.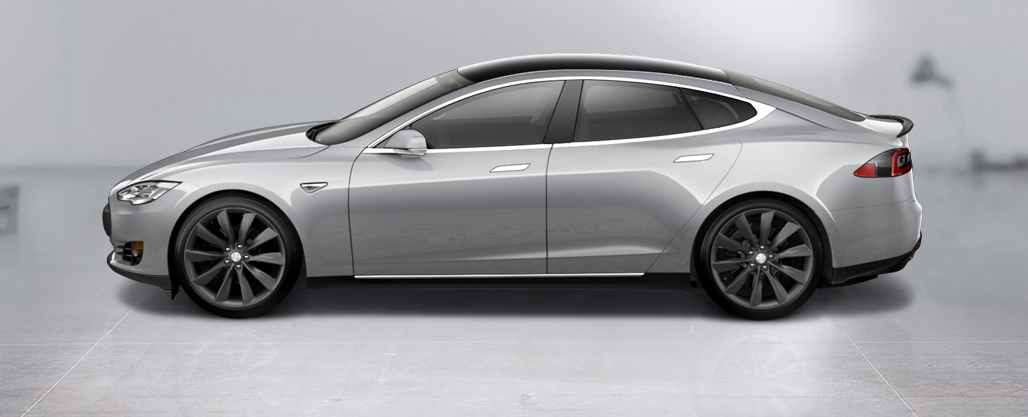 Over the last year we've seen previous versions that haven't been very finished. Michael's been fortunate to ride in a prototype but my first sighting was "look but don't touch", next came "sit there while we play" and then finally "have a sit in and play as much as you like but we have the keys." Having a look around, this last one is so much more refined. The car is lovely, it's very sleek looking and has a feeling of superior quality. Have you seen those 21″ wheels in Carbon Gray? They are going to look awesome on "my" silver "S".
The Tesla Model S has a feeling of 5 star luxury as soon as you see it and the good news is that the car has been awarded a full 5-star crash rating by the NHTSA. Where to begin… Well, for a start it's extremely comfortable. It has five full adult seats plus, as an optional extra, you can get two jump seats in the back for children up to the age of about 10. There is so much luggage space in the boot as well as under the bonnet, in the US that's called the front trunk or "Frunk", we call it the "Froot". It has a 17 inch touchscreen within reach of one's fingertips that has the controls for the heating, volume, lights, door locks, to mention just a few. It has sat nav, bluetooth and even the internet, but that's for when you are not driving, of course. The car is already very aerodynamic and to help with that the door handles are tucked away flat against the car. With your unique key they slide out as you approach the car and you just have to touch them to unlatch them. Once sat down, latching the seatbelt automatically powers up the car. It really does seem that they have thought of everything.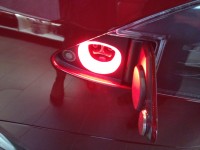 The Tesla Model S comes with different battery options so you can choose which mileage range you want, they even do a 300 mile range (265 miles E.P.A.) one, now that would be wonderful. You really could do all those long drives without having to worry, especially as Tesla are going to be putting in high speed charging stations in motorway service stations that'll recharge 150miles in around 20 minutes. That 400 mile trip from my house to Canada would be a breeze. It's certainly ticking lots of the boxes on my "What I'd like to have in an electric car" list.
It really is a well thought out car and a true family electric car, it has all that you could wish for and more. I'd love to have one and we are seriously considering it. There are just so many wonderful things about the car and the extra mileage would be useful. So we'll see, there's lots to think about. They also come in different colour options… Maybe I already said that, but did I mention that it comes in silver?