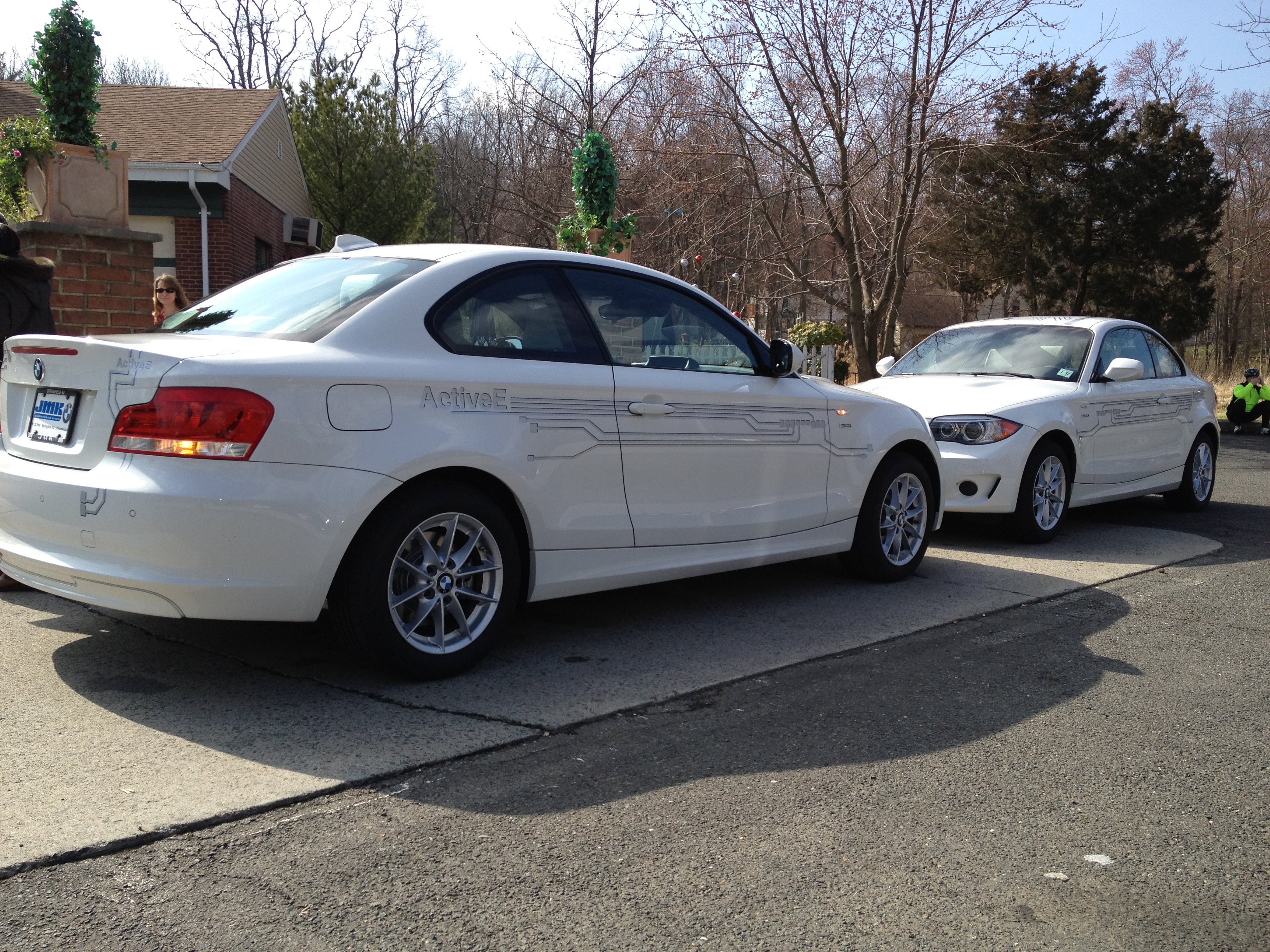 Saturday 17th March 2012
We took our ActiveE to meet Chris Neff's ActiveE at a nearby café. We parked the cars facing each other, thinking they would like that! We were a little dubious leaving the cars alone together, after all they hadn't seen each other since Germany. How would they feel seeing each other again after all this time? Would they think, "Oh, it looks exactly the same and it's even the same colour." Or, would they be embarrassed? "Oh no, we both came out with the Circuit Graphics and wore the same wheels." With trepidation we went inside the café for a chat and so the boys could have a coffee.
When we returned to the cars we needn't have worried, they were both where we had left them and nothing was different. Obviously they were both happy to see each other again!!! After some picture taking we said our goodbyes and went on our way.
They'll see each other again on Tuesday in Livingston – Join us if you can.