I3
Wub, Wub, Where Are You Now?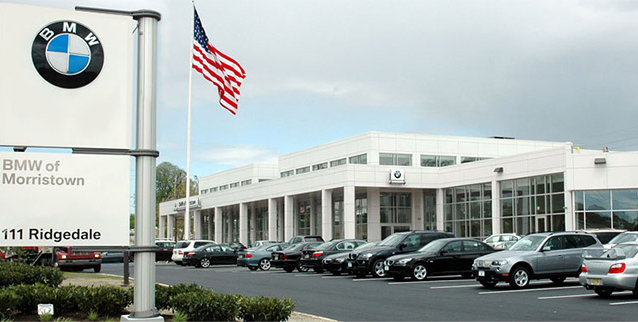 Here goes the second attempt at servicing my BMW i3.
It's not a real second service, instead I'd call it "The one that should have happened when we first took the car in back in July" – you remember that one – that'd be the disastrous service!
Sometime after the first service, we were asked to fill in a survey to share our experience. After we gave them a not-so-good report, we were quickly offered the opportunity to take the car back in to look at the issues that they didn't look at the first time and have another go. We decided that we should take it back but only when we had time, as work was very busy.
The time came soon enough; we got an error on the dashboard saying that there was an fault with the Restraint System – "Fault in airbag, belt tensioner or belt force limiter. Continue wearing safety belt. Consult nearest service centre." This kind of prompted a more urgent need to take the car in, after all the error was showing in red so that must be bad. I wasn't happy that it involved the seat belt and/or airbag so really did need to get it looked at.
An email was sent to the Service Manger Friday and the car was promptly booked in for Monday morning – an i3 loaner was set aside for us.
I let my sidekick take the car in, which is probably best because I'm not happy (that would be an understatement), and when I'm not happy it's best that I don't speak with them!
My sidekick arrived at the dealer and things did not start well. First they didn't seem to know who he was or why he was there – that did not bode well. The service advisor that he eventually got to see did take down all the notes on what they were going to be looking at and what they were going to do – it sounded a little more hopeful. It turned out that they would look at the wipers – again, apply the software updates, replace the motor mount bolt, and look at the tyre noise – again! Oh and look at the restraint system issue too.
We were down to get an i3 loaner, as of course nothing else would be acceptable. So, why oh why did they try to give my sidekick a petrol car and then expect him to pay for the petrol? We haven't bought petrol in 6 years and we are not about to start now. Hang on, hang on – where is my loaner i3? Why were they even discussing petrol? Fortunately, my sidekick had the sense to strike through the part of the loaner agreement that talked about returning the car with a full tank. "Sorry, I'm not paying $535/month for an EV and then gasoline (he's bilingual) on top!" This turned out to be the catalyst to a sequence of events that has transformed my i3 and, my view of BMW itself.
A sequence of events that has transformed my i3 and, my view of BMW itself
With no sign of the i3 loaner my sidekick – with shoulders slumped and feeling defeated and deflated – followed the receptionist outside to take the (((_shuddering here_))) petrol car. As they were walking round the car making note of all the scratches, dents and dings, the service manager, Carlos Duarte, came running out asking why my sidekick was being given a petrol loaner when there was an i3 just there – literally, that would be a couple of feet away. Carlos apologized for the confusion and discussed the work with my sidekick. He also said that he'd an idea how we might be able to ge the tyres taken care off. To be fair, many have stood before us with the same promise and failed. We were skeptical, but buoyed by the idea that another attempt was at least being tried.
The i3 loaner, while preferred to a petrol car, was a bit grubby inside and out. With less than 10,000 miles on it, it was very worn, the steering wheel was smooth – how? Also it had the "English teacher interior" (sorry, maybe it's an English thing – elbow patches… you know what I mean) and had 19″ wheels. After driving around in it for a couple of days we definitely know that having 20″ wheels, H&R lowering springs and the 15mm spacers on ours is the only way to go for us. What a difference those three things make to the ride.
When we got the call to say that the car was almost ready we received a message that was most unexpected, a message that we really thought we would never, ever hear. And that message was…
"Your car is ready, the fault is fixed and the tyres replaced at BMW's expense."
What? After over two years of living with the wub wub noise of the tyres, a continuously irritating sound that ruined what should have been a really quiet Electric Car, a noise that we had come to presume would just last until we could get rid of the car… could be fixed? Had BMW come through and fixed all four tyres – OH MY GOODNESS!!!
 BMW came through and fixed all four tyres
We picked up the car, got the report and were very keen to get in and drive it to see if the tyres really were 'fixed'. And, the answer? OH MY GOODNESS – THEY ARE FIXED!
What a difference it has made, all of a sudden the car is quiet, I mean really quiet. We are so used to the continuous tyre noise that it is kind of surreal now, it's just so quiet. I know this is what it is supposed to be like but it's still weird after hearing it continuously for over two years. We went through a week of 'hearing it' sub-consiously – like a missing limb… well, OK, maybe not that dramatic but still. Two weeks have passed and they're still good – not a hint of wub wub.
We owe a huge thank you to Carlos – we are so appreciative of what you were able to achieve.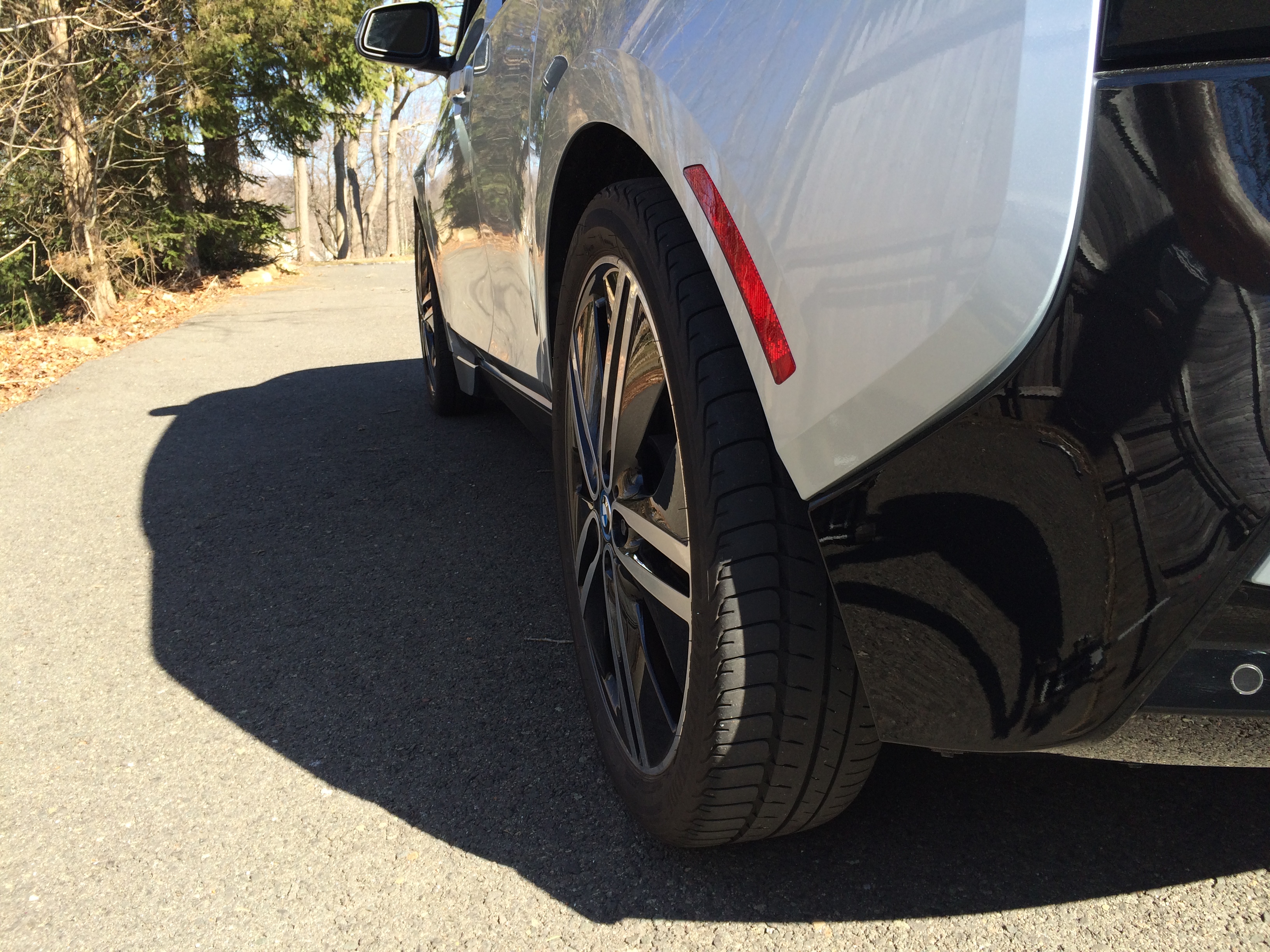 A huge thank you to Carlos Duarte and BMW of Morristown
Ok, so I couldn't quite finish on that note without covering a few of the basic house keeping facts: the post service report – It is called Know Your Vehicle. Hmm I expect that this is going to be rather interesting. This report lists out all the things they checked and if necessary, fixed on the car.
Restraint Error – They fixed the Restraint error, it turns out that was just a sensor issue.
They fixed/replaced the motor mount bolt – glad to know the back of the car won't suddenly fall off now!
They replaced the wipers – but not sure if that has fixed the water been dragged back across the drivers side as it hasn't rained heavily enough yet to really test them out.
They applied the software updates – we know this as everything was back to zero and my 5.3miles/kWh is gone – I could cry! It'll take me for ever to get that back and it's getting cold so it'll take even longer…. *A week later and I'm at 5miles/kWh, I had managed to get it at a steady 5.1 but ones sidekick took the car on the motorway and poof! It was gone 😐
In the Report is a section called 'Passed Tasks'. While our car was inspected and tested for many things, of which I'm pleased to say it passed, it also appeared to pass the following items, which I find a little unsettling…
Inspect exhaust system for leaks and damage and loose parts
Check Engine coolant level and condition
Inspect engine for oil leaks
Test fuel injector performance
Inspect fuel tank, lines and connections
Check engine oil level and condition
…Do please tell me where these parts are on my car?
While I understand that this is likely a standard form, it is also incorrect to use it for every car as every car is no longer the same. Our car shouldn't have those ticked as passing as we don't have those components so they shouldn't even be listed for our car, an Electric Car should have a different list. That then leads me to question what did they actually test and can we trust what they are doing when they say that a 100% Electric Car passed these things? Hmm – I'm still thinking on this one after I stopped laughing at the daftness of it all.
At the end of the day the items that we requested be fixed, were so that is all good. It is a shame that we had to ask multiple times – especially in the case of the tyres. But, did I mention how quiet the car is now?
We were very ready to return the car at the end of the lease as, while we like the car, the tyres were just so annoying that there was no way we wanted to continue with the car but, and this is a big BUT, we are actually considering keeping the car now – yes the tyres were really that much of a problem. It's bizarre how making a change to the car can change an opinion that was so set in concrete, that  nothing would have ever changed my mind, but apparently quiet tyres can!
We'll see, but for now I am enjoying the oh so quiet ride, I mean OH MY GOODNESS what a difference!