I3
Electric Car Easter Hunt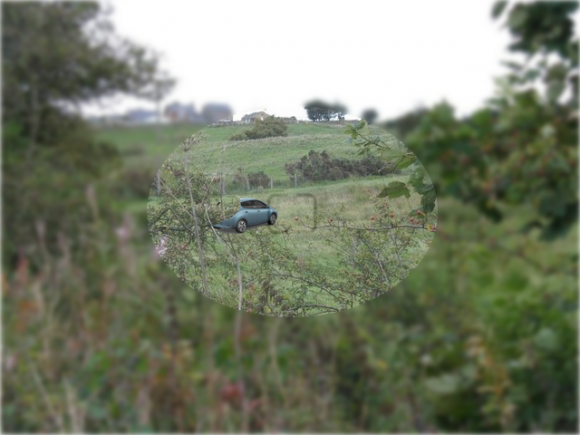 Saturday 4th April 2015
While everyone else has been on an Easter Egg Hunt this weekend, I have been on an Easter Electric Car Hunt while over in the UK. Think of it as a follow on from my adventures last August. The Electric Car here is elusive to say the least and I am hunting high and low and looking around every corner, in-between the daffodils and turning over every leaf!
I have so far seen four different coloured Nissan LEAF's. That's two more than in August 2014.  It was most exciting to see the one and only electric bus the other day. But, that is all that I have seen and while I can go for a whole week before seeing another Electric Car in NJ, I was hoping to see more here. It might be that where I am in North Yorkshire there just aren't that many Electric Cars. I know that the town that I am in, there is only one Nissan dealer that sells the Leaf locally, for all other Electric Cars it is a 40 minute plus drive to the nearest car showroom. Now, that wouldn't be enough to put me off but I suspect it would for a lot of the locals here.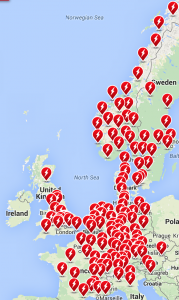 Tesla are definitely over here in the UK now. The closet Tesla shop to me is 79 miles away. One of my relatives saw Model S one day and apparently the owner had bought it in London and then driven the 200 miles up here. The nearest Supercharger to me though is just 22 miles away.  Now if I lived further south I would likely see more Electric Cars, they do seem more prolific down there. I know there are quite a few BMW i3's on the road as those people post regular on the i3 FaceBook page, just not around here.
The electric buses are doing well in York and it is great to see them ferrying people into the town centre and helping to reduce the traffic congestion in there. There is still some way to go though to get people more into the habit of using the buses rather than driving into the centre.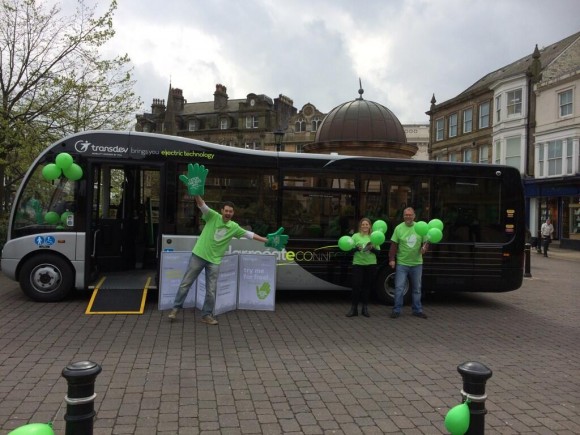 Things are changing at their own pace, but it's all happening, and hopefully there will be more to be seen the next time that I am over here.