I3
National Drive Electric Week Roundup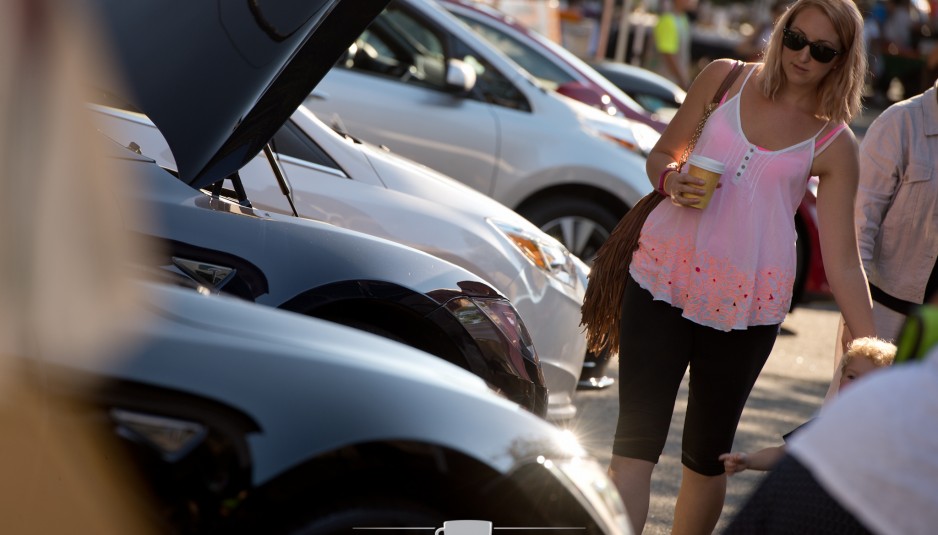 Saturday 26th September 2015
National Drive Electric Week – Is it time to breathe again yet?!!
I've been quiet on the diary front for the last couple of weeks as I have been totally immersed in National Drive Electric Week. It's a big event week with so much to do and organise.
Now it is behind us, we find ourselves able to breathe for a few days before we start on the planning for next year. Yes, I know It may seem early, but we have found that the earlier we start the better as there is always so much to do.
So, how did our NJEAA events go that we had during National Drive Electric Week?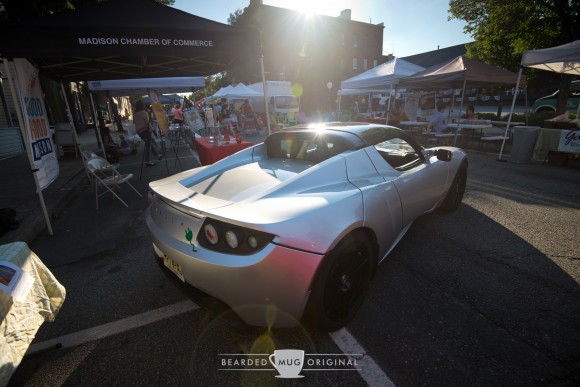 Our first event was in Madison, New Jersey at their Farmers Market. This is our second year of being at the Farmers Market and after last years successful event we thought it would be good to return. While we did have a really good event with 11 test drives and lots of people to talk to, we did feel it was a bit quieter this year. The Farmers Market changed the venue this year, which for us wasn't quite so good. But, all in all it was a good event and we talked to plenty of people with some of those now considering purchasing an Electric Car. We had 14 Electric Vehicles at the event – more than would fit into the venue but, that's a good problem to have!
In the end, we had Tesla Roadsters, Tesla Model S, BMW i3, Nissan LEAF, Smart for two Electric Drive, Zero S Motorcycle, RAV4 EV and a Ford Focus Electric.
Test drives were given by Tesla, Nissan and BMW and the people who went on the test drives were all amazed by the cars. With comments such as 'What a drive', 'Amazing' and 'Awesome'. I think a few minds were changed that day.
Here's the icing on the cake though, I just heard that one of the drivers that took a test drive is seriously considering buying a Nissan LEAF – That's what we like to hear!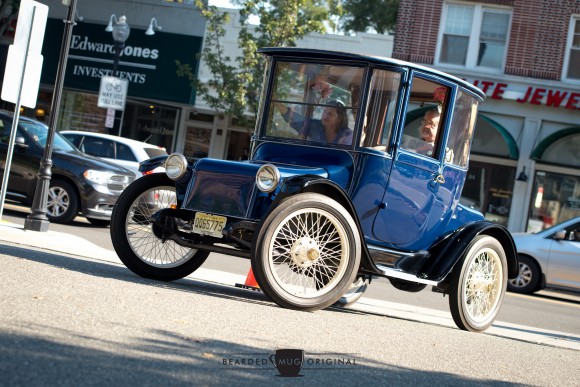 Our Second event was in Morristown, New Jersey at the same location as last year. We had over 40 Electric Vehicles attend this event – Tesla Roadsters & Model S (even a P90D!), BMW i3, Nissan LEAF, Smart for two Electric Drive, Zero S Motorcycle, RAV4 EV, VW e-Golf, Mercedes B Class Electric, 1917 Detroit Electric, Mitsubishi i-MiEV, Chevrolet VOLT, Ford C-Max Energi.
We had plenty of people attend to look at the cars and chat with the owners. The 1917 Detroit Electric that joined us this year was a big draw, people were fascinated by the car. A Detroit Electric is definitely on my list of cars to own one day – I hope my sidekick reads this! We had VW attend with an e-Golf for test drives, of which another 11 were given. Some of the comments from these drives were, 'Lovely ride, great acceleration', 'Liked it, quiet' and 'Very impressed, pleasantly surprised'.
Each year we learn more and more about how to put on the best event and If we return to this location next year I would like to see the cars arranged differently, in a circle perhaps, so people can see all the cars that we have in attendance. As I do wonder, if people only saw the first few parked closest to the road.
As always – as well as enjoying showing off our cars, we love getting to catch up with our EV friends and hearing about their adventures with their Electric Vehicles. An added bonus to these events is that we are getting to meet so many new Electric Car drivers too, which is great as that means there are even more EV's on the road now. But, I have to say hi again to our regular Transport Evolved commenter 'vdiv' who drove up from Virginia in his lovely blue Tesla Model S.
Last week was very busy, lots of last minute things to do, lots of worrying about whether there would be enough people stopping by to see the cars… It always turns out to be just fine but that doesn't stop the worrying!!
This year we had a professional photographer, Bryan McCarthy of Bearded Mug Media who came to the events to take some photographs for us as, we often get so busy we forget to take any photos. We have got some really good ones and I've shared some of those here.
Thanks go to the Madison Farmers Market and to Sustainable Morristown for their help with our events but I'd really like to send out a huge thank you to all the Electric Vehicle drivers for bringing their cars to share with the public. You are all amazing and I thank all of you for giving up your time to share your love of EV's. These events could not happen without you.